Home
About Diane
Local Classes/Hikes
Travel Adventures
Docent Training
Contract Classes
Consulting Services
Enneagram Studies
Nature Notes
Photo Album
Related Links
Contact Diane

Docent Training
Today, when so many people live hectic urban lives disconnected from the natural world, nature education has become a crucially important issue. We all need personal experiences in nature, meaningful & profound experiences that encourage us to develop a sense of our place on Earth — a sense of belonging, a sense of home & a sense of stewardship. The future depends upon it, because:
"In the end, we will save only what we love;
We will love only what we understand;
And we will understand only what we have been taught."
Baba Dioum, Senegal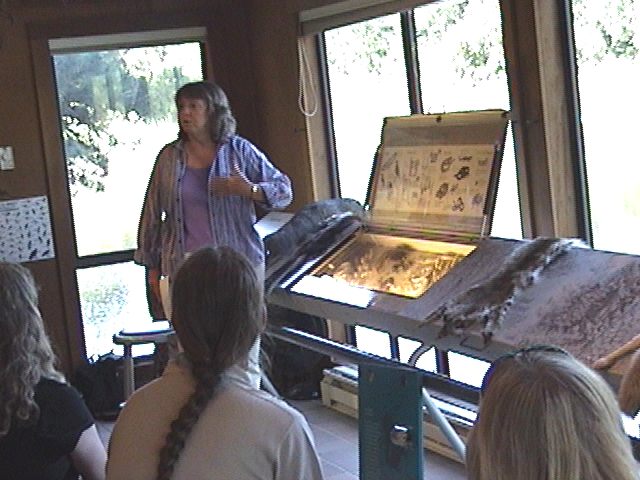 Diane West-Bourke has developed innovative docent training programs for the Filoli Center & the Midpeninsula Open Space District (MROSD), which, like many environmental & conservation organizations, rely heavily on docent volunteers to lead nature hikes & activities.
During these 10-14 week docent training programs, Diane teaches trainees about important ecological principles & processes; local flora, fauna & ecosystems; native American life; & the elusive art of interpretation. Her dynamic teaching style makes the learning experience fun & memorable.
Diane uses a comprehensive, theme-based approach that creates a flexible conceptual framework to help trainees (& docents) integrate factual information, observations & experience in a meaningful way. Once in place, that framework continues to support fledgling docents & boost their confidence, enthusiasm & effectiveness long after graduation.