Natural History of the SF Bay Area
SPRING 2019 HIKE SCHEDULES (9 Classes) and DIRECTIONS TO HIKES
Tuesdays OR Wednesdays, 10:00-3:00
SPRING 2019 CLASSES BEGIN: TUESDAY, APR 2 OR WEDNESDAY, APR 3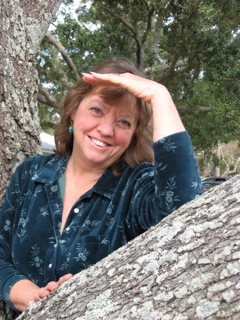 Welcome to this weekday series of guided walking adventures designed to enhance our appreciation & understanding of regional natural history & ecology. Experience the beauty & amazing natural diversity of this area. Weekly natural history field trips explore habitats & trails of local coast, forests, mountains & marshes. Flora, fauna & fun! Hikes 10:00-3:00; easy to moderate; 3-5 miles; variable terrain; rain or shine.
INSTRUCTOR: Diane West-Bourke;
Email: westbourke@earthlink.net
REGISTRATION: Use method "A" OR method "B". Pre-registration recommended. Classes fill quickly — new students have registration priority. Register for TUES. or WED.
Pre-register by mail using the Class Registration Form (you need Adobe Acrobat Reader, which you can download here for free), OR
Register with instructor at CLASS #1 until the class is full.
TUITION: $195/ person for 9 hikes, including 1 free guest pass.Drop-ins welcome, ONLY IF space available: $25 per class.
TRANSPORTATION: Students are encouraged to carpool to field sites. Transportation costs & any entry fees should be shared by carpool membersóbring park passes & coupons.
WHAT TO BRING: layered clothing; sturdy, comfortable walking shoes or boots; day pack; lunch, snack and ample liquids; appropriate rain gear; large handkerchief; small first aid/personal hygiene kit (toilet paper, medications...); hat or visor; sunscreen; sunglasses; maps; field notebook & pen. Binoculars, hand lens, field guides & camera optional, but nice.
RAIN AND MISSED CLASSES: We hike rain or shine, but in case of heavy storms, trips may be revised or cancelledóregistrants will be notified via phone tree of any changes. Drop-ins, please confirm destination before coming. If you must miss a class, please notify your carpool, not the instructor.